Sloan Medical Centre Coronavirus Hub
Coronavirus Hub
Please note, this page applies to any patient who has been directed by a local GP to attend the Sloan Medical Centre for a triage appointment during the Coronavirus (Covid-19) pandemic. Please do not attend this hub without an appointment.
In view of reduced demand and the need for practices to increase our normal workload safely the Portervalley Network has closed the Greystones Hot Hub. Patients with possible Coronovirus symptoms will now be seen at the Sloan Medical Centre.
The following information may be of use to you before attending your appointment at the Sloan Medical Centre.
The Sloan Medical Centre is located at: 2 Little London Road, Sheffield, S8 0YH (Sat Nav S8 ORL)
They are able to offer these appointments during the day, evenings, and weekends.
You will be directed to these appointments following assessment via a GP at the Hollies. Please do not attend this hub without an appointment.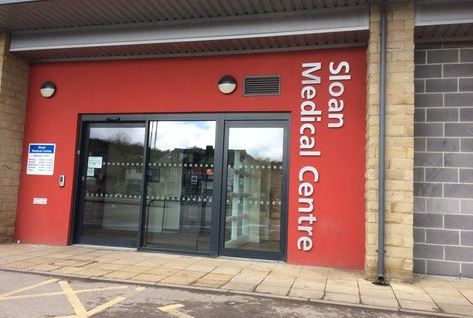 Upon arrival you will need to park at the rear of the car park and make your way to the door at the end of the building next to the fire escape
Do not try and enter the building - please call 07707466793 where a member of staff will triage you.
The duty doctor will call you on your mobile phone to discuss your case before assessing you.
At your assessment, we will need to take your oxygen saturation levels with a probe on a finger. This won't work well if hands are cold, so please wear gloves or turn the heating up in the car en route.
The doctor will be wearing personal protective equiptment (PPE) including apron, gloves, facemask and glasses for your mutual protection.
Patients can contact these below for essential needs
Sharrow Community forum: 0114 2508384
Whirlow and Millhouses
Whirlow - Ameena 07723384496 or Iwan 07766710712
Millhouses - Jude 07977096567 or Anna 07955642303
S11 in general
Patients can email: S11MutualAid@gmail.com OR whirlow.millhouses.mutual.aid@gmail.com